---
Important Dates
February 15, 2021: Early-Bird Pledging Begins
March 14, 2021: Pledge Campaign Kickoff
April 11, 2021: Final Day For Official Pledge Campaign (Pledges can be made after that date, but the Board will use the money pledged as of April 11 when making adjustments to the 2021–2022 UUC proposed budget.)
May 13: Board Meeting On The Budget
May 23: Informational Meeting
June 6: Congregational Meeting
---
Additional Information
Pledge-Drive Presentations
| | | | |
| --- | --- | --- | --- |
| | | | On Saturday, March 20 the youngest member of the Stewardship Committee made a visual presentation of the pledge-drive progressing. Click on the image to see the video. |
| | | | |
| --- | --- | --- | --- |
| | March 26: Under careful guidance, we are moving along the path. Click on the image to see the video. | | |
| | | | |
| --- | --- | --- | --- |
| | | | April 2: Click on the image to see the Bunny moving towards our goal. |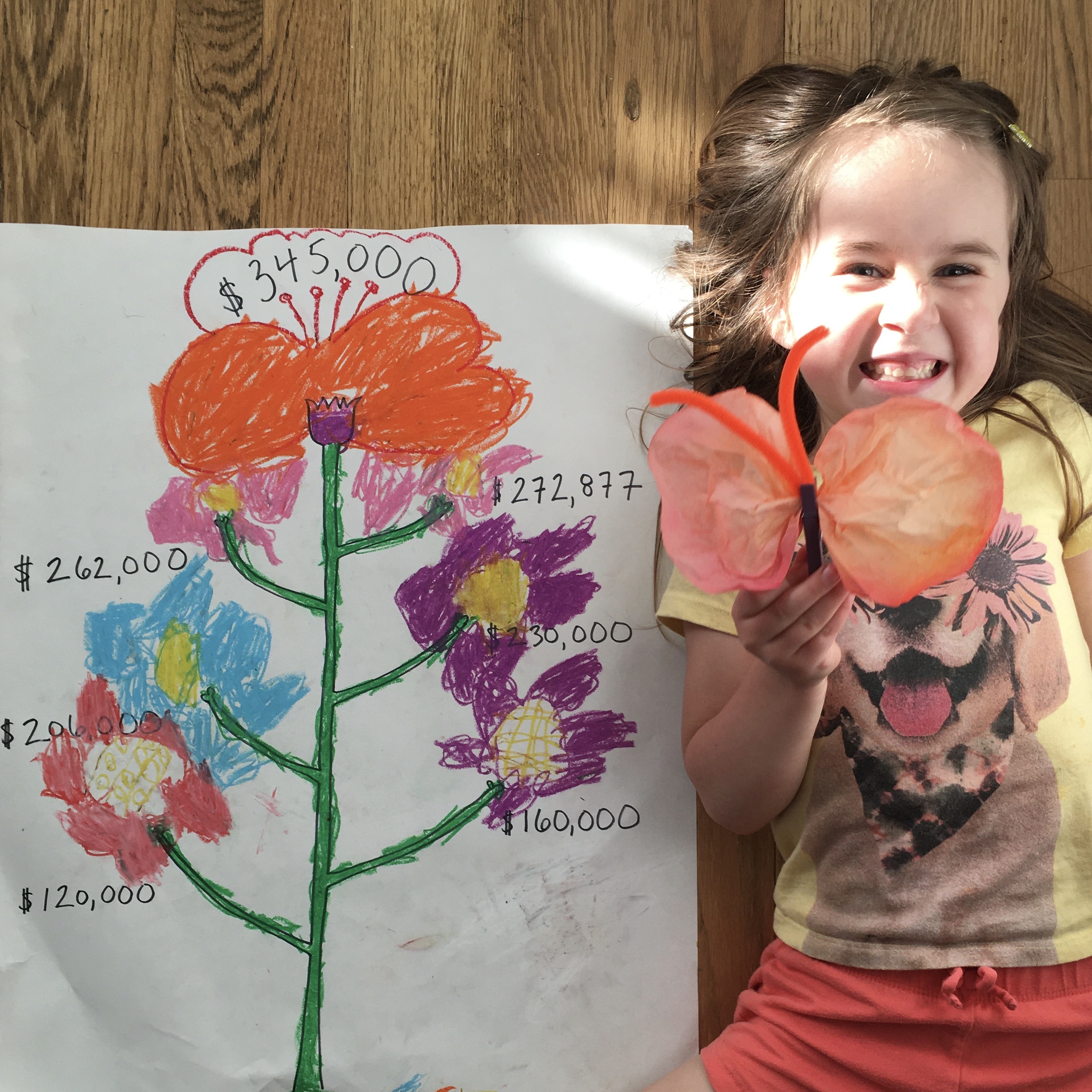 April 9: Butterfly time
April 25: Stewardship Celebration No Sunday Sundae this year, but a good time was had by all.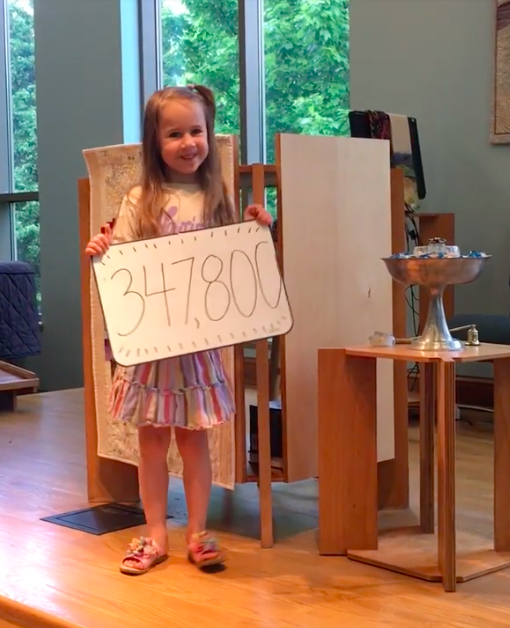 May 23: HOORAY!!
---
Pledge-Drive Progression
March 1: 46 "Early Bird" pledges for a total of $120,067, which is over 33% of our goal of $345,000.
March 13: 56 pledges for a total of $159,992 — last day of "Early Bird" pledging.
March 21: 80 pledges for a total of $206,517.
March 30: 98 pledges for a total of $230,007.
April 4: 112 pledges for $262,017.
April 11: 142 pledges for $293,537.
April 20: 151 pledges for $299,617.
April 29: 170 pledges for $324,467.
On May 10, congregants received an email from Board President Wayne: "A generous donor, who wishes to remain anonymous, is challenging the congregation to increase our pledges or to make a pledge if you haven't already done so and will match up to a total of $1000 in new and increased pledge amounts. Pledge increases must be received by May 21 at this link to be eligible for this match."
On May 12, congregants received a second email from Wayne: "Thanks to our amazing and generous donors, the $1000 pledge challenge has been met! AND another generous donor has stepped forward with an additional challenge donation of $4000! If you wish to help us meet this new challenge."
On May 17, Lisa wrote: "The total raised now is $16373.24 (from challenge including 3 new pledges) + $329106.76 (172 pledges) for a new total of $345,480!!!!"
May 24: 176 pledges for $347,800. YEAH!!
---
Stewardship 2020–2021 | UUC Home
Most recent modification: June 9, 2021